At Wrap Estate, we offer a wide range of vehicle wrapping services to help you transform your car, truck, or fleet. With our professional team of designers and installers, we can create a custom car wrap to fit your specific needs and preferences.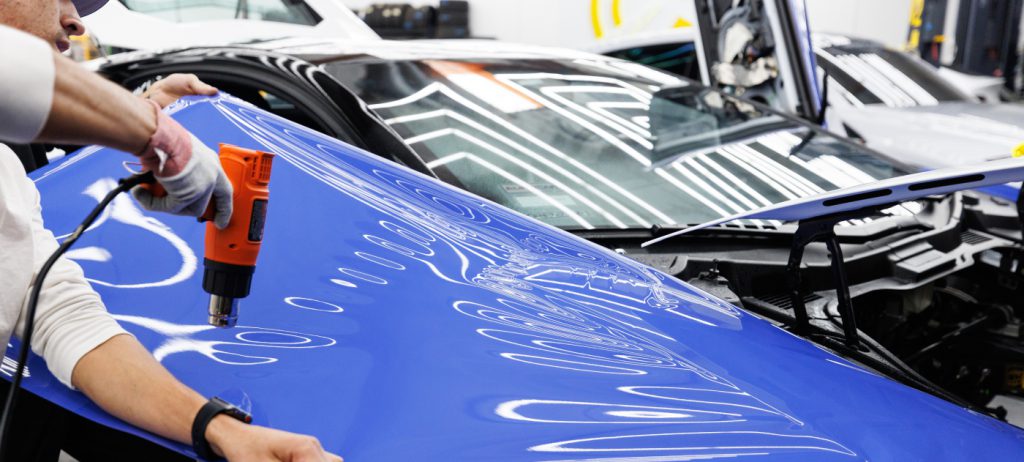 Best Vehicle Wrapping Services in NJ
Transform Your Vehicle with Professional Wrapping Services.
Explore our services below
Custom Wraps for Your Car by Wrap Estate
Wrap Estate is a full-service automotive company specializing in vehicle wrapping services and paint protection film installation. We are proud of every wrap we create because we understand how much you value your car. Transform your car with the wraps it deserves! Contact Wrap Estate today and let us bring your vehicle to the next level.
Our services include:
Paint Protection Film: Wrap Estate has years of experience protecting vehicles of all makes and models through paint protection film installation services! If you want to keep your paint job looking as good as new.
Vinyl Wrap: You've just bought your dream car, but something's missing. You wish you could make it stand out from the crowd, add a little extra style and pizazz to turn heads while you cruise down the road. Now you can with vinyl wraps and vinyl films, which help you give your vehicle a custom look at a fraction of the cost of buying a new car!
Commercial Vehicle Wrap: Do you have an especially eye-catching company car or truck? A way to stand out in the crowd and get noticed by potential clients? Then it might be time to think about getting a custom Commercial Vehicle Wrapping Services.
Window Tint: If you are looking for an affordable and practical way to enhance the look of your vehicle then look no further. Wrap Estate offers window tinting services to help protect your car's interior from the damaging effects of UV rays and high temperatures.
Ceramic Coating: You've probably heard of ceramic coating for cars – but what are the benefits and how does it actually work? Simply put, ceramic coating (sometimes called Ceramic Pro) is the next generation car paint protection that's more scratch resistant and more water repellent than conventional car waxes and sealants.
Car Polish: If you've ever stared in awe at the glossy sheen of a car's paint job on the lot, you know how impressive that looks. But we don't always have access to a car wash and wax, much less an expensive paint job—so what can we do to achieve that level of shine at home? First, it's important to remember that there are tons of different types of polishes out there, and each one has its own purpose and use.
Contact Wrap Estate
Best Tesla PPF Shop near you