Car wraps have become a popular way for vehicle owners to customize the appearance of their rides while protecting the paint job. Choosing the right car wrap company is essential to ensure a high-quality installation that meets your expectations. In this article, we will provide you with six tips for selecting the perfect car wrap company for your vehicle's unique appearance and protection needs.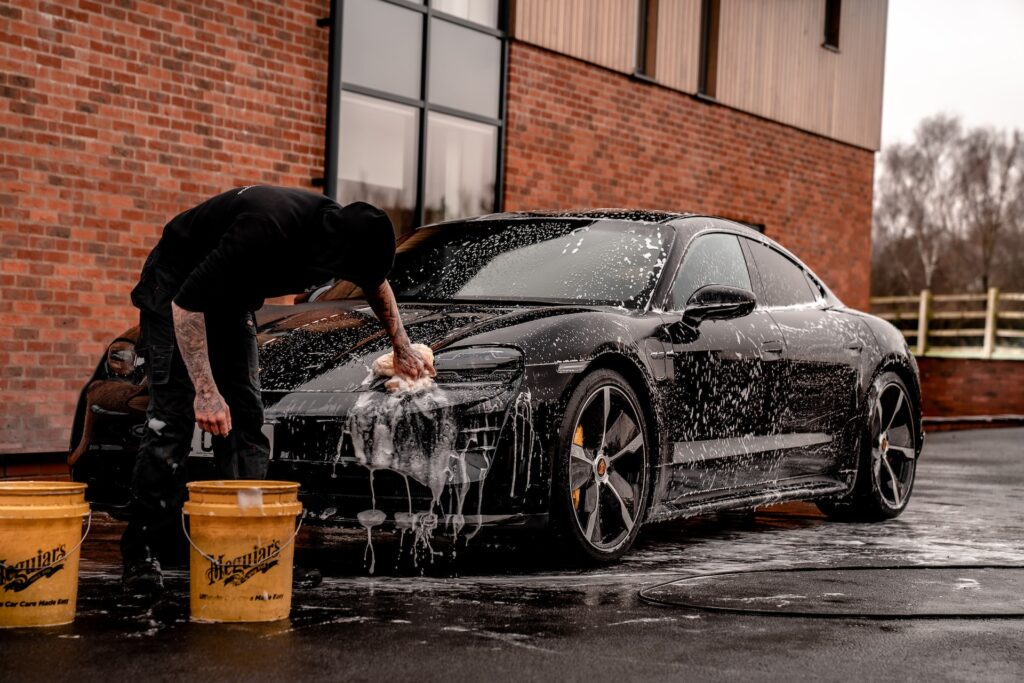 Essential Tips for Selecting the Perfect Car Wrap Company for Your Vehicle's Unique Appearance and Protection
Contents of the Article
Check their portfolio
When selecting a car wrap company, it's crucial to examine their portfolio to gain insight into their style and the quality of their work. A portfolio typically showcases previous projects completed by the company, providing a glimpse into the types of designs and installations they offer.
When examining a company's portfolio, be sure to inspect images of their work on a diverse range of vehicles. This will enable you to assess the company's level of expertise and adaptability, as different vehicles require different approaches and techniques when it comes to installing a car wrap.
For instance, a company that specializes in wrapping smaller vehicles may not necessarily be proficient in wrapping larger vehicles, such as trucks or buses. Similarly, a company that has only worked on one or two types of vehicles may not be as versatile as a company that has worked on a wide range of makes and models.
Therefore, examining a company's portfolio is crucial to ensure that they have the necessary expertise and adaptability to handle the customization needs of your vehicle. Additionally, it allows you to determine whether their style aligns with your preferences, enabling you to make an informed decision when selecting a car wrap company.
After examining the portfolios of potential car wrap companies and narrowing down your options, it's essential to request references from each of the companies on your shortlist. Reaching out to previous customers can provide valuable insight into the company's work ethic, professionalism, and customer service.
When contacting previous customers, ask about their experience with the company. Did they deliver on their promises? Was the installation process smooth and efficient? Was the final product what they expected? Did they encounter any issues, and if so, how were they resolved? These questions can help you gain an understanding of the level of service and quality of work you can expect from the company.
Look for experience
When it comes to car wrap installation, experience matters. Look for a company that has been in the business for a while and has a track record of successful installations. This will give you peace of mind knowing that your vehicle is in good hands.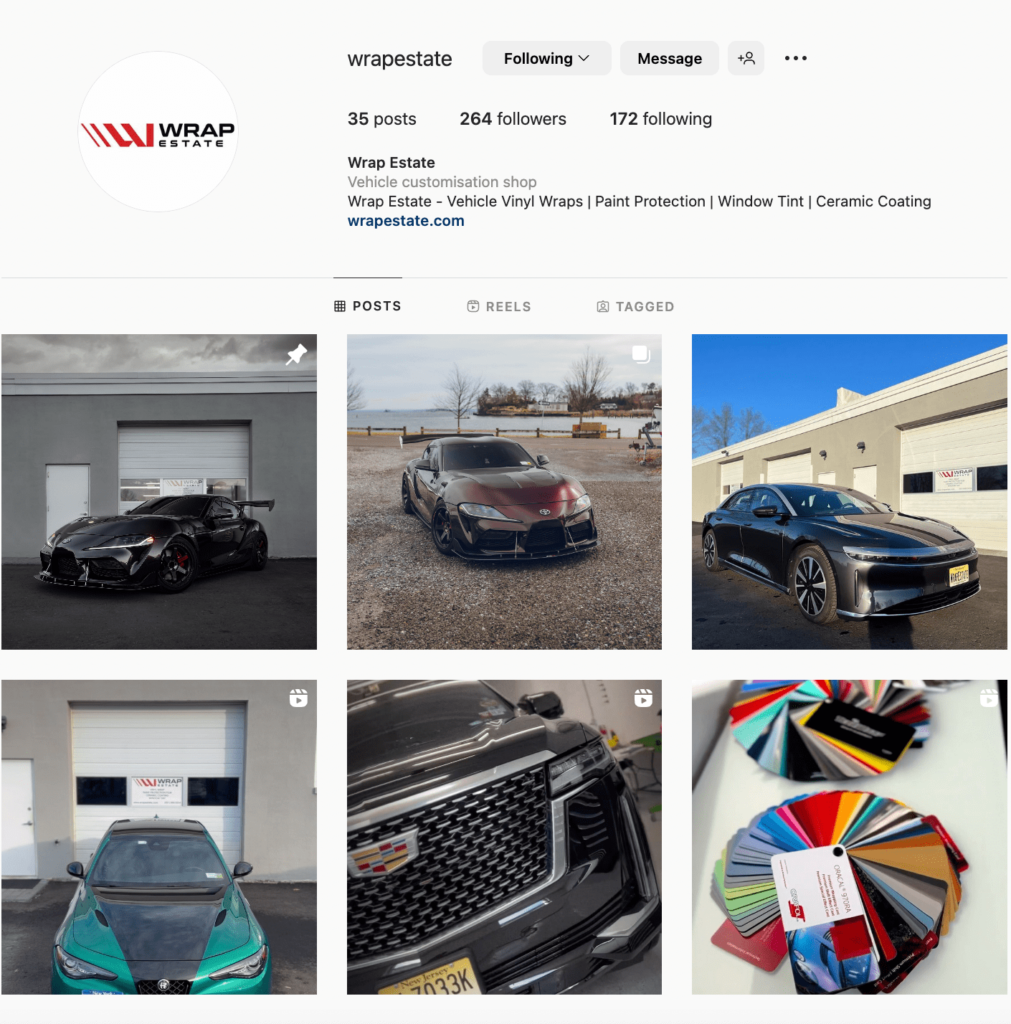 Selecting an experienced car wrap company is crucial in ensuring that your vehicle's wrap installation is successful. It's important to research and find a company that has been in the industry for a considerable amount of time and has a proven track record of successful installations.
In order to evaluate the caliber of their installations, a seasoned car wrap firm will also have a portfolio of their prior work available. This can help you determine their level of inventiveness and competence as well as whether their personal style suits your tastes.
Check for certifications
A reputable car wrap company should be certified by the vinyl manufacturer. This means that they have undergone training and have the necessary skills and knowledge to properly install the vinyl. Certification also ensures that the vinyl used is of high quality and will last for years.
When searching for a car wrap company, it's crucial to consider their certification from the vinyl manufacturer. This certification is a testament to the company's level of training, skills, and knowledge required to install vinyl correctly. It is only awarded to companies that meet the rigorous standards and requirements set by the vinyl manufacturer, demonstrating their dedication to excellence in car wrapping.
Consider their customer service
Customer service is important in any industry, and car wrapping is no exception. A good car wrap company should be responsive to your needs and questions. They should also provide you with clear communication throughout the entire process, from the initial consultation to the final installation.
The business should spend the time necessary during the initial consultation to fully comprehend your requirements and preferences for the car wrap, make suggestions and recommendations, and give you a thorough breakdown of the installation procedure, time frame, and cost. To assist you in making an informed choice, a good car wrap business should also give you examples of the vinyl wrap alternatives that are available.
Throughout the installation process, the company should keep you informed of any updates or changes, and be transparent about any issues that may arise. If there are any delays or complications, they should provide you with an explanation and offer solutions to minimize the impact on your schedule. The company should also be available to answer any questions you may have about caring for your car wrap after installation.
Compare pricing
The cost of car wrap can significantly differ depending on factors such as the vinyl type used, the vehicle's size, and the intricacy of the design. Nonetheless, exercise caution when selecting companies that offer surprisingly low prices. While it may seem attractive to opt for the most affordable option, a low price might indicate that the company is compromising on materials or installation quality.
The size of the vehicle is another factor that can affect the cost. Larger vehicles, such as buses or trucks, will generally require more vinyl and labor, which can increase the overall cost. The intricacy of the design is also a factor to consider. If the design is more complex, it may require more time and skill to install, which can increase the cost.
Best Car Wrap Service in New Jersey
Wrap Estate offers a variety of options for your vehicle, including full vinyl wraps, paint protection film, custom graphics, and ceramic coating for your wheels and exterior paint. Our team of experts is committed to delivering top-notch service and exceptional results.
In conclusion, choosing the right car wrap company is crucial to ensuring a high-quality, long-lasting installation. By checking portfolios, asking for references, looking for experience and certifications, considering customer service, and comparing pricing, you can find the right company for your vehicle wrap needs. Remember, a little research goes a long way in finding the right car wrap company for you.