If you're seeking a cost-efficient method to advertise your business or brand, car wrap for your business or branding may be a suitable option. By transforming your vehicle into a mobile advertisement, car wraps can significantly enhance visibility and attract new customers. Apart from advertising perks, car wraps can also safeguard your vehicle from potential scratches and dents. Furthermore, car wraps offer customization options, allowing you to tailor them to your business or brand's specifications, rendering them a unique and versatile advertising technique. In this write-up, we'll delve into the benefits of using car wraps for your business or branding in more detail.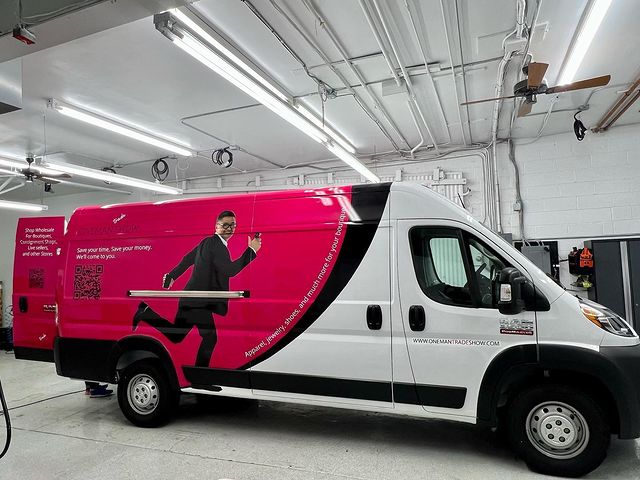 Getting a car wrap for your business or branding can provide several benefits, including:
Contents of the Article
Increased visibility
Increased visibility: A car wrap can turn your vehicle into a moving billboard, allowing you to advertise your business or brand to a wider audience as you drive around. This can help increase brand awareness and attract new customers.
Cost-effective advertising
Cost-effective advertising: Compared to other forms of advertising, such as TV commercials or billboards, car wraps are relatively inexpensive. Once you invest in a car wrap, you can continue to use it for years, making it a cost-effective way to advertise your business.
Customizable
Customizable: Car wraps can be fully customized to your business or brand. You can choose the colors, graphics, and messaging to ensure that your vehicle stands out and effectively communicates your message.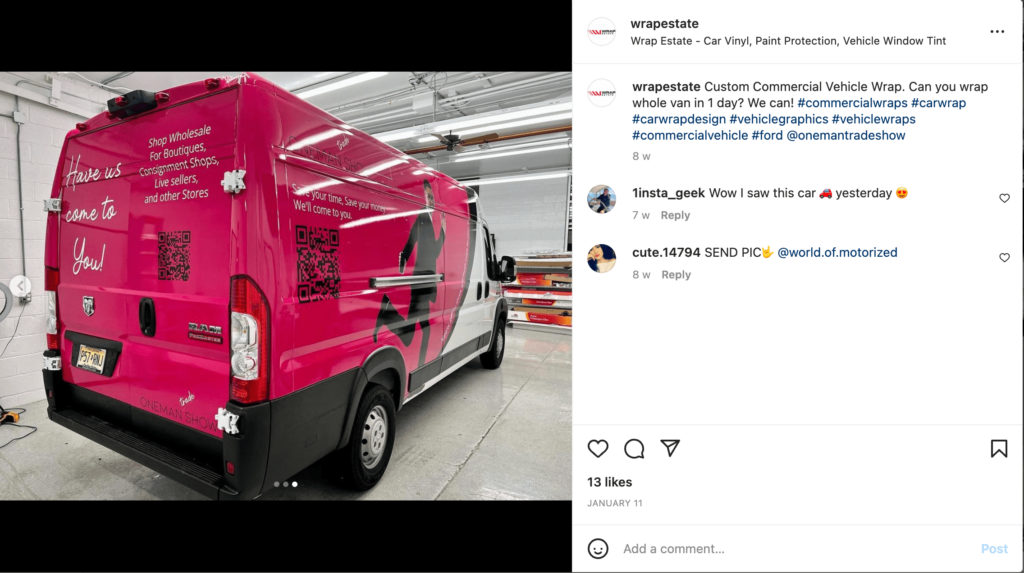 Protection
Car wraps can safeguard your vehicle against scratches, dents, and other potential damages, thereby preserving its aesthetic appeal. This aspect is especially crucial when you utilize the vehicle for transporting clients or customers.
Versatility
Car wraps exhibit versatility as they can be applied to various types of vehicles such as cars, trucks, vans, and buses. As a result, regardless of the kind of vehicle employed for your business, you can still reap the benefits of using a car wrap.
Car wraps have the ability to adapt to a wide range of vehicles, including cars, trucks, vans, and buses, making them a highly versatile advertising medium. This versatility enables businesses to enjoy the benefits of a car wrap regardless of the type of vehicle they use. Moreover, car wraps can be personalized to match your brand, enabling you to create an exceptional and attention-grabbing advertisement. Furthermore, while promoting your business or personal style, car wraps provide added protection to your vehicle from scratches and dents.
Getting a Car Wrap for Your Business
If you're looking for a cost-effective and innovative way to promote your business, getting a car wrap can be an excellent option. Car wraps can transform your vehicle into a moving billboard, increasing your visibility and reaching a broader audience. They offer customization options that enable you to showcase your brand or business's message and values effectively.
Conclusion
To sum up, opting for a car wrap for your business or branding can prove to be an economical and efficient way to enhance visibility, attract new customers, and safeguard your vehicle. By tailoring the car wrap to your business or brand, you can craft an exceptional and visually appealing advertisement that can leave a lasting impression on potential clients. Furthermore, the adaptability of car wraps enables them to be utilized on various types of vehicles, making them an optimal advertising approach for businesses of any scale. Therefore, if you aspire to elevate your brand or business, it is worth contemplating the advantages of obtaining a car wrap.