Looking for the best vehicle PPF NJ? Are you a car enthusiast looking to protect your prized possession? A paint protection film (PPF) is an excellent investment to safeguard your vehicle's paint from scratches, stains, and damage caused by debris on the road. However, finding the right PPF installer in New Jersey can be a daunting task. With so many options available, it can be challenging to differentiate between good and bad installers. Here's a guide to help you choose the best installer for your vehicle PPF in NJ.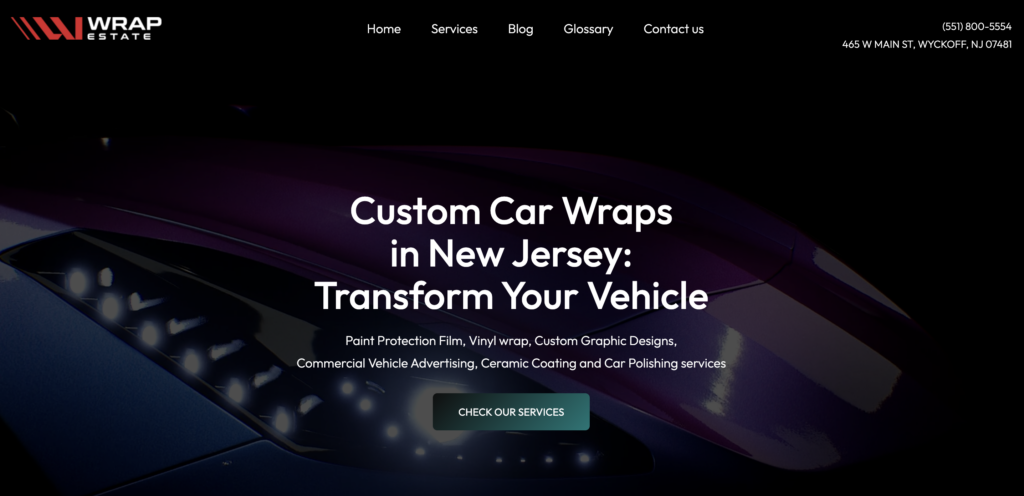 Contents of the Article
Vehicle PPF NJ
At Wrap Estate, we offer a wide range of vehicle wrapping services to help you transform your car, truck, or fleet. With our professional team of designers and installers, we can create a custom car wrap to fit your specific needs and preferences.
Experience and Expertise
Experience and Expertise When it comes to PPF installation, experience matters. Look for an installer with a proven track record of quality workmanship and excellent customer service. Ask for referrals from friends or family members who have had PPF installed on their cars. You can also search online for reviews and testimonials from previous customers.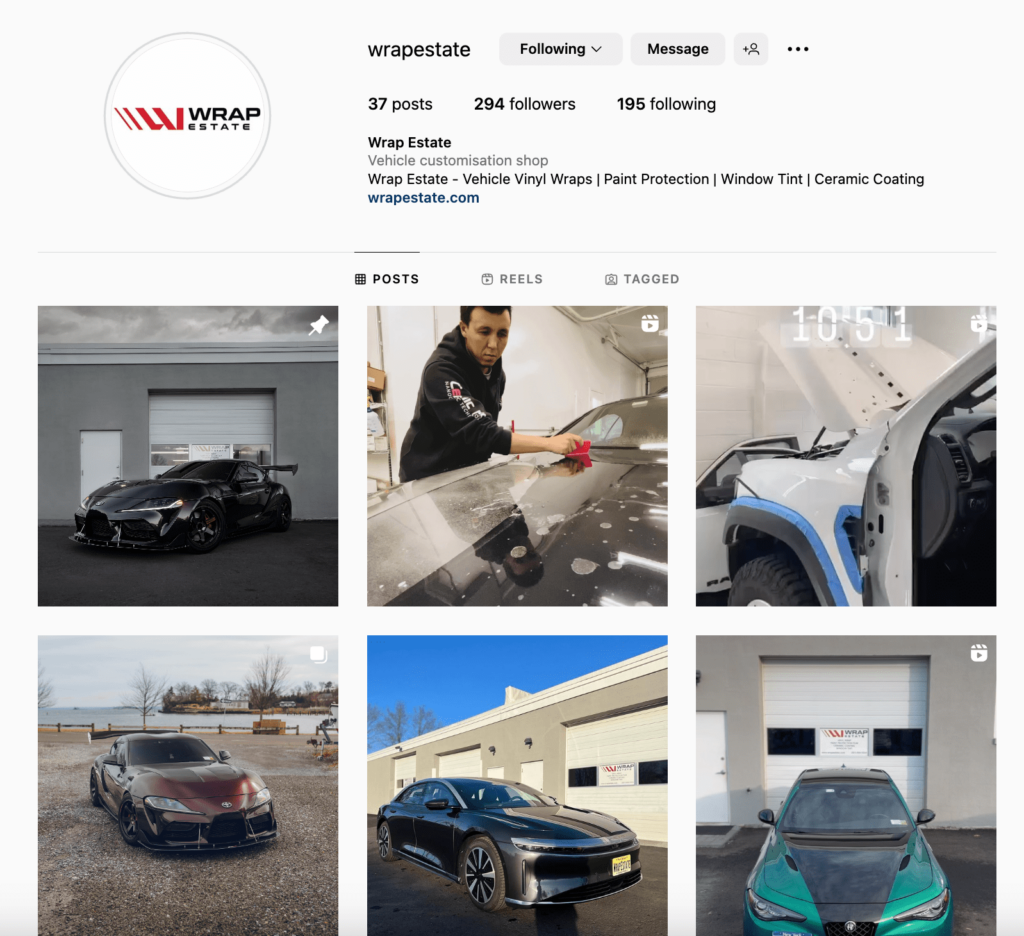 Certifications and Training
Certifications and Training Choose an installer who is certified and trained in PPF installation. Look for certifications from reputable organizations such as 3M, XPEL, or SunTek. Certification indicates that the installer has undergone rigorous training and has met specific standards in PPF installation.
Quality of Materials PPF
Material Quality The quality of PPF varies by manufacturer. Pick an installer who utilizes reputed manufacturers' high-quality PPF. These PPFs offer exceptional strength, clarity, and protective qualities.
Warranty
Warranty A good installer will offer a warranty on their PPF installation. The warranty should cover any defects or installation errors. Look for a warranty that is at least five years or longer.
Customer Service
Customer Service Choose an installer who values customer satisfaction. The installer should be readily available to answer any questions you may have about the PPF installation process. They should also provide you with a clear estimate of the cost and timeline for the installation.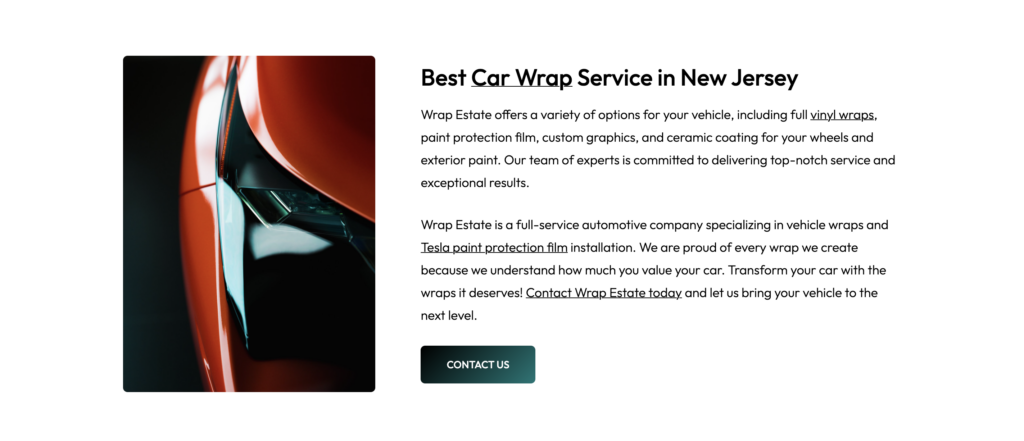 Wrap Estate offers a variety of options for your vehicle, including full vinyl wraps, paint protection film, custom graphics, and ceramic coating for your wheels and exterior paint. Our team of experts is committed to delivering top-notch service and exceptional results.
Wrap Estate is a full-service automotive company specializing in vehicle wraps and Tesla paint protection film installation. We are proud of every wrap we create because we understand how much you value your car. Transform your car with the wraps it deserves! Contact Wrap Estate today and let us bring your vehicle to the next level.
Price
Price While the price is an important factor, it should not be the only consideration. Cheaper installers may use low-quality PPF and may not have the necessary experience and expertise. Look for an installer who offers competitive pricing without compromising on the quality of the installation.
To sum up, selecting the perfect PPF installer in New Jersey may seem daunting, but it's definitely worth the time and effort. By taking into account the aspects mentioned earlier, you can be certain that your vehicle receives the highest level of protection possible. Keep in mind that investing in a PPF can be a wise decision in the long run since it helps to safeguard your car's paint and preserve its resale value, which can save you money over time.